Working a bland 9-to-5 job provides ample opportunities for us to dream about how we might somehow, someday strike it rich. Some play the lottery, hoping for that one in a million chance. Others get creative and audition to be the next big winner on the reality TV show they've followed for years. Are you that next four-chair turn?
About 118.4 million households have TV service, so there's no denying TV stars have a far reach. But the fancy clothes and luxurious film settings often cloud the reality of reality TV. And when we get down to it, the price of TV fame is quite dismal.
Before you quit your day job for the big screen, make sure to choose your poison wisely. Not all shows reap big rewards in exchange for the promise to air your dirty laundry to all of the world. Some shows pay their contestants next to nothing, while others could be your stepping stone onto something bigger and better.
Here's everything we know about how much the most popular reality TV shows pay their participants.
1. Property Brothers
Drew and Jonathan Scott of
Property Brothers
| HGTV/Scripps Networks Interactive
With their entertainment company, real estate company, and reality shows, it's reported HGTV's most beloved twins are worth about $10 million each. All contestants who appear on Property Brothers must pay for their renovations, and many already have their homes purchased by the time filming day rolls around. But however expensive the flip might be, the dimpled duo helps to sweeten the deal by letting them keep all the furniture featured on the show.
Next: How much it costs to find love
2. The Bachelor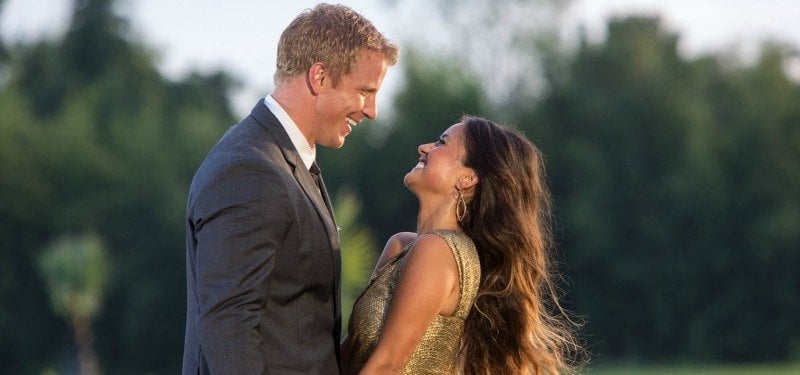 Sean Lowe was paid less than most on
The Bachelor.
| ABC
Here's a plot twist: Most contestants on the popular Bachelor franchise don't get paid anything to appear on the show. In fact, many singles have been forced to refinance their homes or max out credit cards just to fund an eye-catching, TV-worthy wardrobe. Bachelor and Bachelorette alum Jillian Harris spent $8,000 just on clothes in preparation for her season in 2005.
However, the monetary benefits that come with being on the show are vast. Contestants can rake in thousands for public appearances and product endorsements. And the actual bachelor or bachelorette usually earns well over six figures for a two-month stint. Although bachelor Sean Lowe reportedly only raked in between $75,000 to $90,000 during his journey to find love, Southern bell Emily Maynard squeezed nearly $250,000 out of ABC for her time. Maynard is reportedly the highest paid bachelorette in history.
Next: See whether it's worth it to settle your court cases in public
3. Judge Judy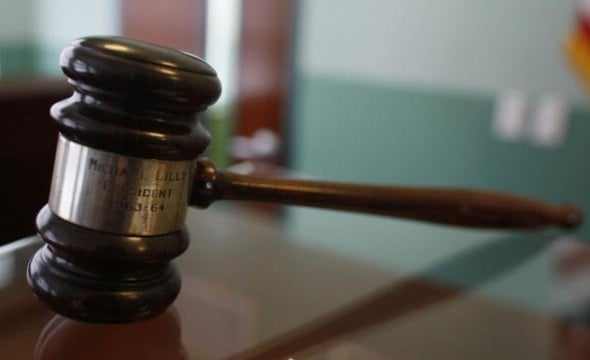 Court show
Judge Judy
has been airing since 1996. | Joe Raedle/Getty Images
Judge Judy's court room drama has become a daytime reality TV legend. In fact, she makes an estimated $47 million per year to swing the gavel at America's most delirious. But it's also an open secret that when Judy Sheindlin and other judges order defendants to pay up on TV, it's the producers who actually pay it, not the cast. Combine that with a TV appearance payout of $150 to $500 per person plus flight, hotel, and meal expenses, it's no wonder Americans have been itching to brawl it out on air since 1996.
Next: The reality singing competition that started it all
4. American Idol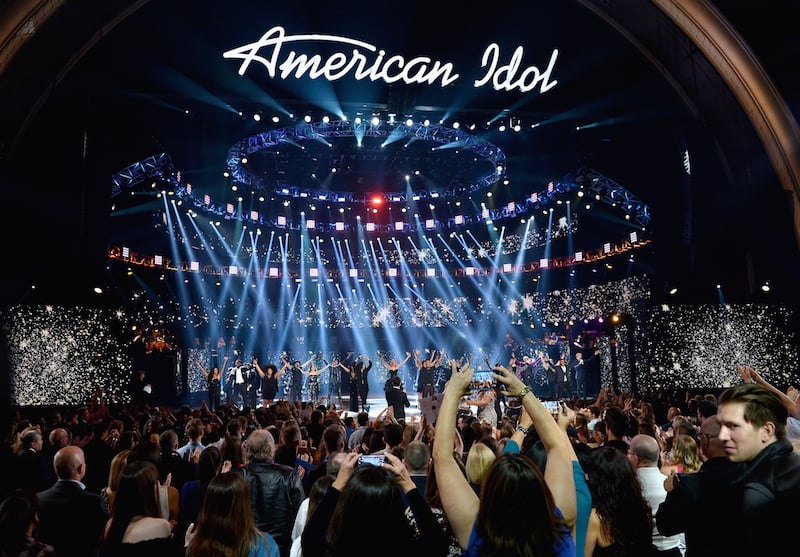 American Idol
paid its performers. | Kevork Djansezian/Getty Images
The wildly successful singing competition, American Idol, was known to both bring in and pay out the big bucks. Every final 12 contestant was given a $450 stipend per week for wardrobe — though many dipped into their own pockets to fund the rest, as $450 doesn't go very far on Rodeo Drive.
According to Fox Business, finalists received a performance fee through The American Federation of Television and Radio Artists. This means contestants got $1,571 plus meals for two-hour Idol shows, $1,303 for one-hour shows, and $910 for half-hour results shows. But they also paid over $1,600 to join the federation in the first place.
Payment for Idol winners wasn't consistent. Carrie Underwood earned $13 million for her yearlong appearance while Kelly Clarkson earned $11.7 million and Chris Daughtry won $10.2 million. And let's not forget about Ryan Seacrest, who was reportedly earning $45 million on a three-year deal just to announce Idol results and stir the pot.
Next: How much it costs to do the deal
5. Shark Tank
Appearing on
Shark Tank
can be a risky reward. |
Shark Tank
via Facebook
The Shark Tank sharks get $50,000 per episode to further pad their million- and billion-dollar fortunes. But it's a risk for contestants who appear on the show. In exchange for insane exposure, entrepreneurial hopefuls must agree to give up 5% of their company, or 2% of future royalties, just to appear on the show. However, many past contestants believe the exposure was worth the risk — even if most of the deals agreed to on air were tweaked and modified off air later.
Next: How much it pays to be on America's Got Talent
6. America's Got Talent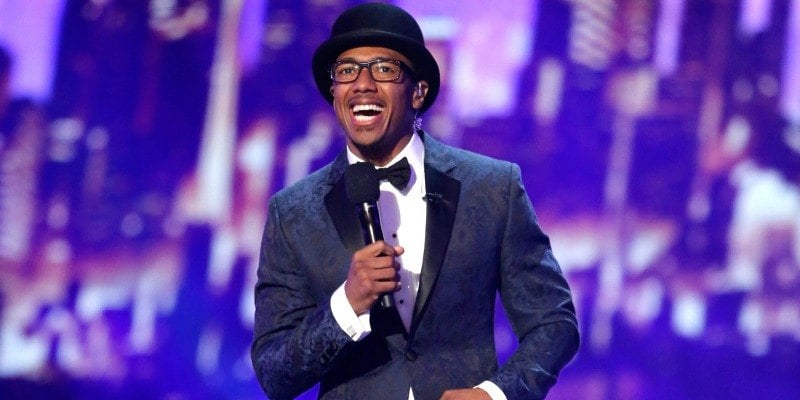 Nick Cannon on
America's Got Talent
| NBC
America's Got Talent is a hit with, well, all of America. And while magicians, dancers, singers, and ventriloquists vie for their turn in the spotlight, the judges enjoy robust salaries regardless of the outcome.
However, contestants' payouts vary. They are provided audition travel reimbursement if coming from more than 150 miles away, but most are not compensated for their participation on the show. But one cast member's tell-all book noted others have been offered $30,000 for a 90-second performance.
Yes, the winner gets the advertised $1 million prize, but they must choose between receiving $25,000 over a period of 40 years, or a lump sum, which, according to Reality Blurred, amounts to only $450,426 after taxes and interest.
Next: The price of becoming a Ninja
7. American Ninja Warrior
You only make money if you complete the finals course. | NBC
The cult-like following of the athletes on American Ninja Warrior has allowed many previous contestants to cash in on their reality TV fame. But shockingly, the cash is not a result of their actual show appearance. The athletes are not paid a dime as participants, unlike other reality shows who do provide weekly payouts. Rather, contestants only receive money by winning and completing all four stages of every obstacle in the finals — something that's only happened once in eight seasons.
However, the most notable contestants have been able to capitalize on minor endorsement deals that temporarily ease the pain of losing a million bucks. Kevin Bull signed a deal for $2,000 to $4,000 a month to endorse an L.A. training course, CircusTrix, while popular female competitor, Kacy Catanzaro, earned money for her commercial advertising Fairfield Inn & Suites hotel and other TV appearances. Still, it seems the time and effort to become the ultimate Ninja doesn't equal the money made while trying.
Next: Pawn Star salaries
8. Pawn Stars
Pawn Stars
| Ethan Miller/Getty Images
Main attractions on reality shows will often receive payment that increases as their popularity rises. Business Insider reported before getting the Kardashian-like treatment, TV stars might be paid only a few thousand per episode.
For example, Pawn Stars, one of the History Channel's highest-rated and most lucrative shows, paid Richard Harrison $15,000 an episode in 2014, while Harrison's son Corey could charge $1,000 for guest appearances as a result of his newfound fame. Another fan favorite, Chumlee, made $25,000 an episode.
Next: How much the stars of Waco, Texas, make per show
9. Fixer Upper
Chip and Joanna Gaines have created an empire. | HGTV
Chip and Joanna Gaines have the most popular show on HGTV, as Fixer Upper draws approximately 4.3 million viewers. Starting in 2013, America quickly fell in love with their quirky marriage and shiplap designs — so much so that their combined net worth is now around $5 million. That's not too shabby for reality TV newbies.
In Season 4, the Gaines reportedly earned $30,000 per episode. But that's chump change compared to the other endeavors their reality stardom spun them. The Gaines are creating an empire. The Magnolia Silos are reportedly worth millions, the Magnolia Journal magazine is wildly successful, and the Magnolia House B&B charges a cool $695 per night. They also capitalized on their best-selling book deal that awarded them a $600,000 advance to tell their story.
Next: See how much "kash" the Kardashian family makes per episode.
10. Keeping Up With The Kardashians
Keeping Up with the Kardashians
| E!
Here's yet another show that has Ryan Seacrest's fingers all over it. The Kardashian clan signed a $100 million deal with E! for four more seasons of their show in 2015. That sounds like a lot of money, but it's actually split between all the cast. Kim Kardashian also receives a $5 million bonus when Kanye West appears on the show. Of course, the shows primary purpose — other than providing mind-numbing entertainment — is to drive their other business endeavors in fashion, video games, and licensing deals. It's worked because the family is worth over $450 million.
Next: The Tribe has spoken.
11. Survivor
Survivors travel to beautiful islands, but the pay is not guaranteed. | Pitcairn Islands Tourism via Facebook
Survivor has been running for 34 seasons with Jeff Probst as the host each time. But in comparison to other TV hosts, Probst only earns $4 million per year to man the island. Contestants on Survivor do not walk away empty-handed. The winner gets the $1 million prize. But the second-place finalist also takes home $100,000, while the third-place contestant is given $85,000.
However, other tribe members are eligible for consolation prizes for an amount the producers deem appropriate. Typically, the first eliminated participant gets $2,500, but during all-star seasons the payout is said to be much higher.
Next: Big Brother payouts
12. Big Brother
The
Big Brother
cast gets a weekly stipend. | CBS
Why would everyday Americans audition to live in a house and have cameras follow their every move? Because it's profitable. Big Brother contestants get a $750 stipend each week (as of 2011) to stay in the house. With the possibility to compete for up to 12 weeks, the best of the conniving, strategic contestants could walk away from a summer gig with an extra $9,000 in their pocket. Finalists get even more money. The grand prize winner gains $500,000, while second place is worth $50,000.
Next: MTV's inaugural reality TV show
13. The Real World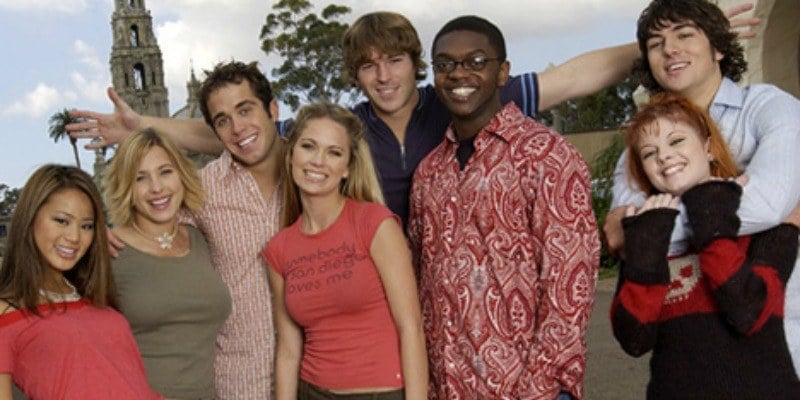 Living in a house with strangers is not very profitable. | MTV
It's the show that started it all. When MTV first debuted The Real World in 2003, it had no idea it would shape the TV game forever. However, the stars forfeited their privacy for little financial reward. According to one cast member, they were paid $300 per week.
"It was our only source of income, and it wasn't a lot of money," the cast member told Cracked. "And we had to buy our own food, too. Aside from our living accommodations and our hookups for drinks in the club, we had to pay for everything."
Next: MTV's The Challenge franchise
14. MTV's The Challenge
MTV
Challenge
contestants are paid a flat fee for appearing. | VHS Relics via YouTube
The reality TV juice heads on MTV's The Challenge get paid a flat fee of $4,000 to sling one-liners and start drama in the diary rooms. Occasionally, they'll complete obstacle course challenges and compete for a cash prize in exotic locations, too. With such a platform, many use their fame to start new business ventures or build their brands to make real money.
For instance, series regular "Johnny Bananas" used his earnings to cash in on personal bobble heads and a clothing line. Wes Bergmann went from Challenge mogul to start-up business investor, now owning stock in 30 companies. Other players have started fitness clubs, create personal training plans, and make public appearances.
Next: A TLC family throwback
15. John & Kate Plus 8
John and Kate Gosselin from
John and Kate Plus 8
| Wikimedia Commons
It is estimated the infamous TLC family of 10 received $25,000 to $50,000 per episode to film their original series, Jon & Kate Plus 8. During their TLC heyday, Kate Gosselin earned hundreds of thousands from book deals, speaking engagements, and public appearances. Of course, all public outings and trips taken on the show were all funded by the show, costing the family nothing. However, after a messy public divorce and multiple missteps, she's reportedly only worth $200,000 as of 2015.
Follow Lauren on Twitter @la_hamer.
Source : http://www.cheatsheet.com/money-career/heres-how-much-reality-tv-stars-get-paid.html/?a=viewall