The first lady took a cable car up to a platform leading up to the wall and climbed a short flight stairs to the top.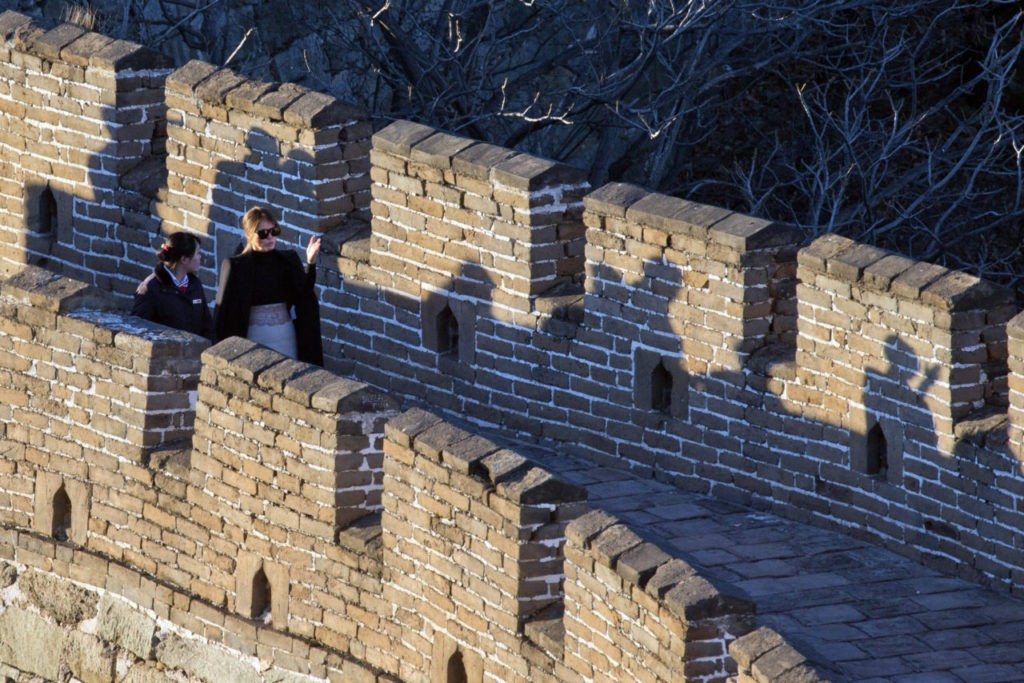 >
U.S. first lady Melania Trump, right, walks along the Mutianyu Great Wall section in Beijing, China, Friday, Nov. 10, 2017. (AP Photo/Ng Han Guan)
She spent about 30 minutes touring the area. According to officials, she said that the wall was "beautiful" and "amazing.
"This visit to China is something I will never forget," said Melania Trump said in a statement after the visit. "President Xi and Madame Peng were gracious hosts, and I was honored to participate in many cultural experiences and personal conversations. I believe both of our countries made great strides during this trip, and I look forward to future visits."
President Donald Trump acknowledged the First Lady's decision to remain in China to see a few sights before returning to the United States.
"Melania is staying behind to see the zoo, and of course, the Great WALL of China before going to Alaska to greet our AMAZING troops," he wrote on Twitter.
I am leaving China for #APEC2017 in Vietnam. @FLOTUS Melania is staying behind to see the zoo, and of course, the Great WALL of China before going to Alaska to greet our AMAZING troops.

— Donald J. Trump (@realDonaldTrump) November 10, 2017
Source : http://www.breitbart.com/big-government/2017/11/10/first-lady-melania-trump-tours-great-wall-of-china/