But racism occupies a mostly passive place in Packer's essay. There's no attempt to understand why black and brown workers, victimized by the same new economy and cosmopolitan elite that Packer lambastes, did not join the Trump revolution. Like Kristof, Packer is gentle with his subjects. When a woman "exploded" and told Packer, "I want to eat what I want to eat, and for them to tell me I can't eat French fries or Coca-Cola—no way," he sees this as a rebellion against "the moral superiority of elites." In fact, this elite conspiracy dates back to 1894, when the government first began advising Americans on their diets. As recently as 2002, President George W. Bush launched the HealthierUS initiative, urging Americans to exercise and eat healthy food. But Packer never allows himself to wonder whether the explosion he witnessed had anything to do with the fact that similar advice now came from the country's first black first lady. Packer concludes that Obama was leaving the country "more divided and angrier than most Americans can remember," a statement that is likely true only because most Americans identify as white. Certainly the men and women forced to live in the wake of the beating of John Lewis, the lynching of Emmett Till, the firebombing of Percy Julian's home, and the assassinations of Martin Luther King Jr. and Medgar Evers would disagree.
Trump's legacy will be exposing the patina of decency for what it is and revealing just how much a demagogue can get away with.>

The triumph of Trump's campaign of bigotry presented the problematic spectacle of an American president succeeding at best in spite of his racism and possibly because of it. Trump moved racism from the euphemistic and plausibly deniable to the overt and freely claimed. This presented the country's thinking class with a dilemma. Hillary Clinton simply could not be correct when she asserted that a large group of Americans was endorsing a candidate because of bigotry. The implications—that systemic bigotry is still central to our politics; that the country is susceptible to such bigotry; that the salt-of-the-earth Americans whom we lionize in our culture and politics are not so different from those same Americans who grin back at us in lynching photos; that Calhoun's aim of a pan-Caucasian embrace between workers and capitalists still endures—were just too dark. Leftists would have to cope with the failure, yet again, of class unity in the face of racism. Incorporating all of this into an analysis of America and the path forward proved too much to ask. Instead, the response has largely been an argument aimed at emotion—the summoning of the white working class, emblem of America's hardscrabble roots, inheritor of its pioneer spirit, as a shield against the horrific and empirical evidence of trenchant bigotry.
---
>
Related Stories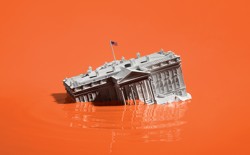 >
---
Packer dismisses the Democratic Party as a coalition of "rising professionals and diversity." The dismissal is derived from, of all people, Lawrence Summers, the former Harvard president and White House economist, who last year labeled the Democratic Party "a coalition of the cosmopolitan élite and diversity." The inference is that the party has forgotten how to speak on hard economic issues and prefers discussing presumably softer cultural issues such as "diversity." It's worth unpacking what, precisely, falls under this rubric of "diversity"—resistance to the monstrous incarceration of legions of black men, resistance to the destruction of health providers for poor women, resistance to the effort to deport parents, resistance to a policing whose sole legitimacy is rooted in brute force, resistance to a theory of education that preaches "no excuses" to black and brown children, even as excuses are proffered for mendacious corporate executives "too big to jail." That this suite of concerns, taken together, can be dismissed by both an elite economist like Summers and a brilliant journalist like Packer as "diversity" simply reveals the safe space they enjoy. Because of their identity.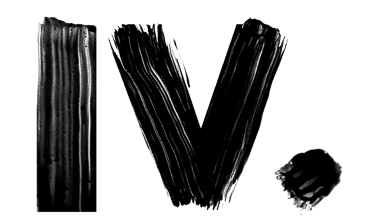 When Barack Obama

came into office, in 2009, he believed that he could work with "sensible" conservatives by embracing aspects of their policy as his own. Instead he found that his very imprimatur made that impossible. Senate Minority Leader Mitch McConnell announced that the GOP's primary goal was not to find common ground but to make Obama a "one-term president." A health-care plan inspired by Romneycare was, when proposed by Obama, suddenly considered socialist and, not coincidentally, a form of reparations. The first black president found that he was personally toxic to the GOP base. An entire political party was organized around the explicit aim of negating one man. It was thought by Obama and some of his allies that this toxicity was the result of a relentless assault waged by Fox News and right-wing talk radio. Trump's genius was to see that it was something more, that it was a hunger for revanche so strong that a political novice and accused rapist could topple the leadership of one major party and throttle the heavily favored nominee of the other.

Source : https://www.theatlantic.com/magazine/archive/2017/10/the-first-white-president-ta-nehisi-coates/537909/?silverid=MzEwMTkwMjU0MTQ3S0